MINI Speed Date
MINI wanted to seduce MINI drivers into trying another, younger model. So we created a test drive based on the Speed Date concept. This adventure started receiving a big mailing at home introducing all-new models, inviting people to a website where they could set up a date based on their car preferences with one of the exciting new MINI models. Once at the dealer the customer had a personalized experience where he could discover all the new features one by one with an iPad app that had set up the customers name, model and car color they were going to test drive.
For the iPad app, we used language borrowed from the world of dating and flirting to showcase the exciting new MINI models. During the test drive, the MINI Connected console had predefined dating spots based on a quiz the customer did at home when setting up the test drive.
A camera was hidden in the car recording the smiles during the date to send a newsletter the next day with the price offer. Time to get back in the game.
Random screens from the different models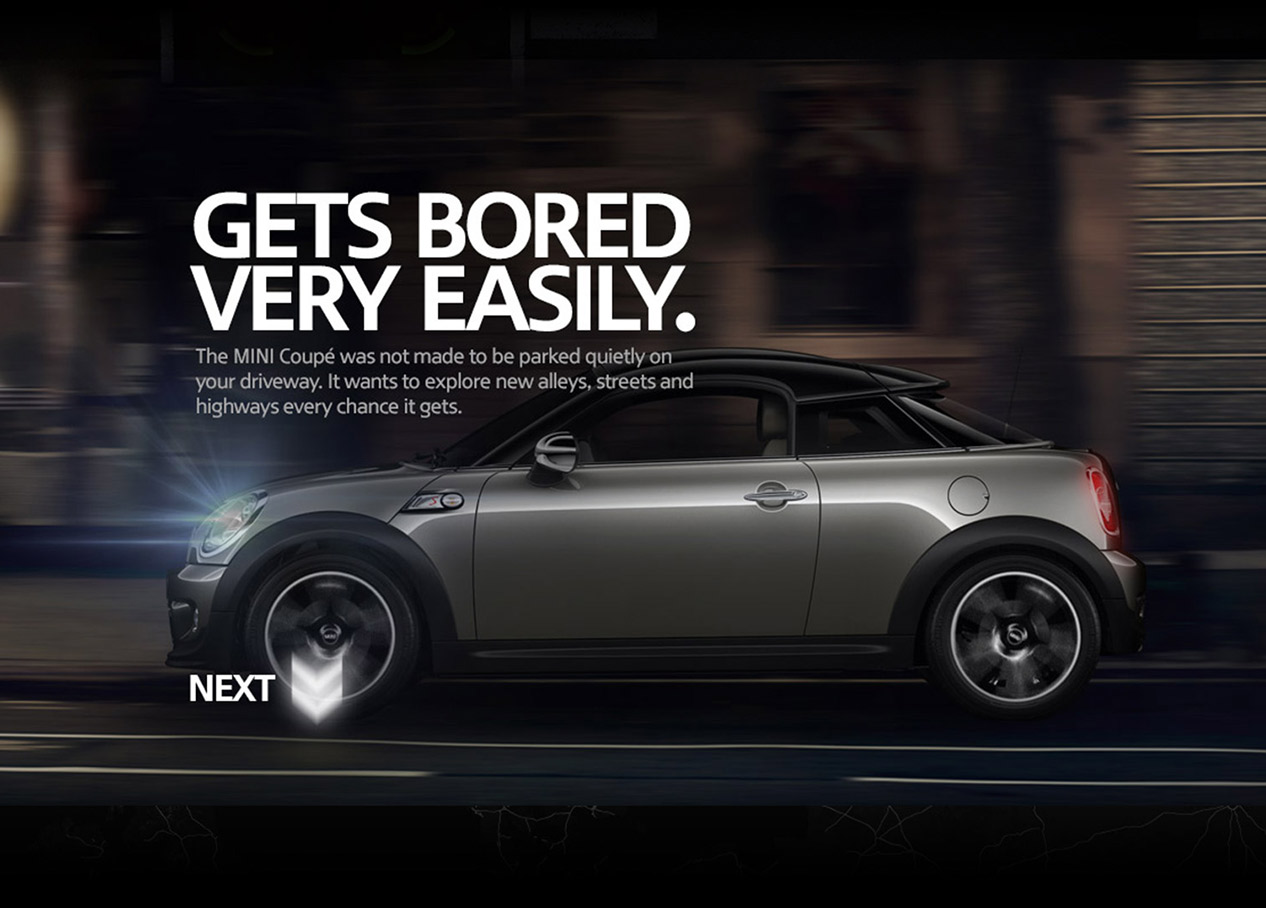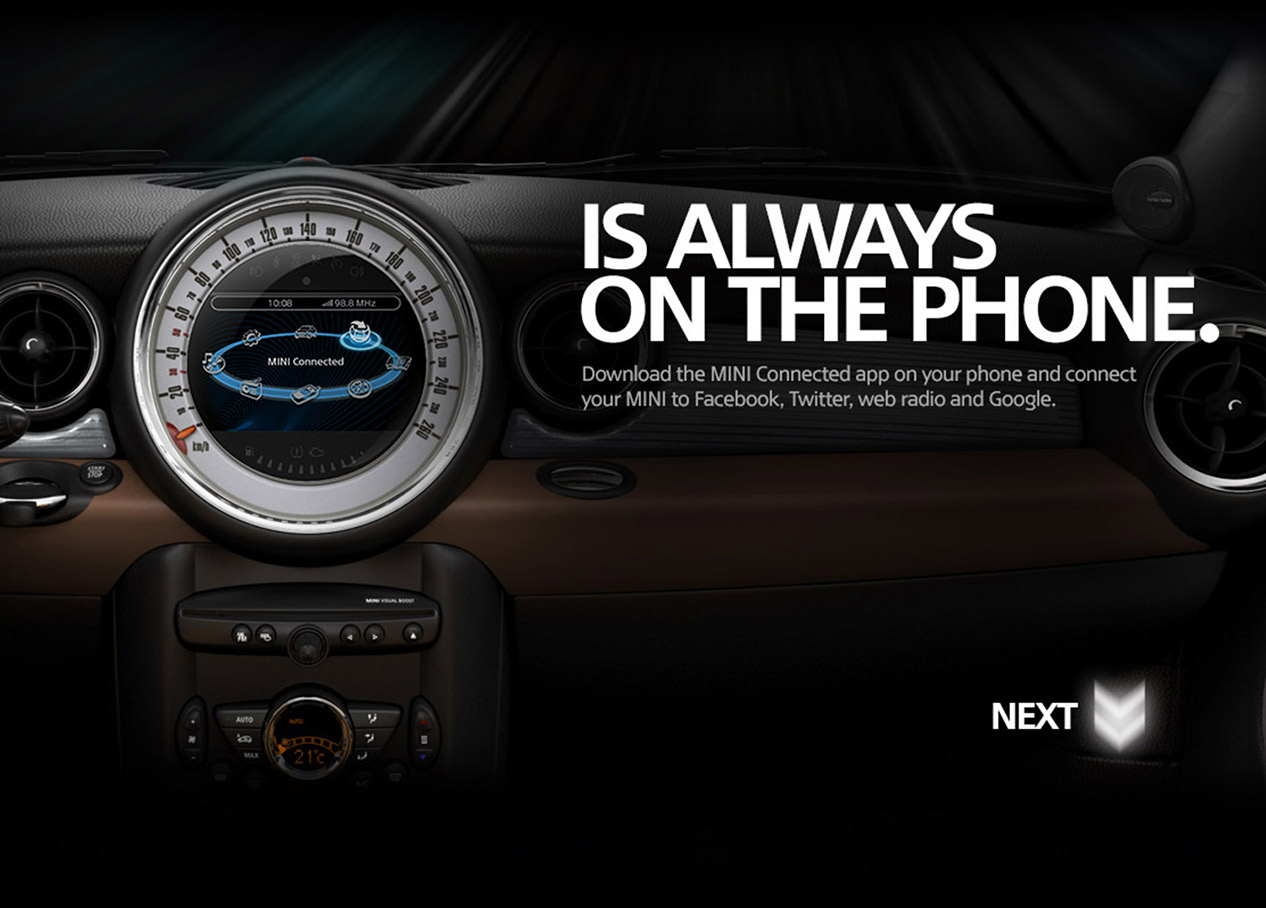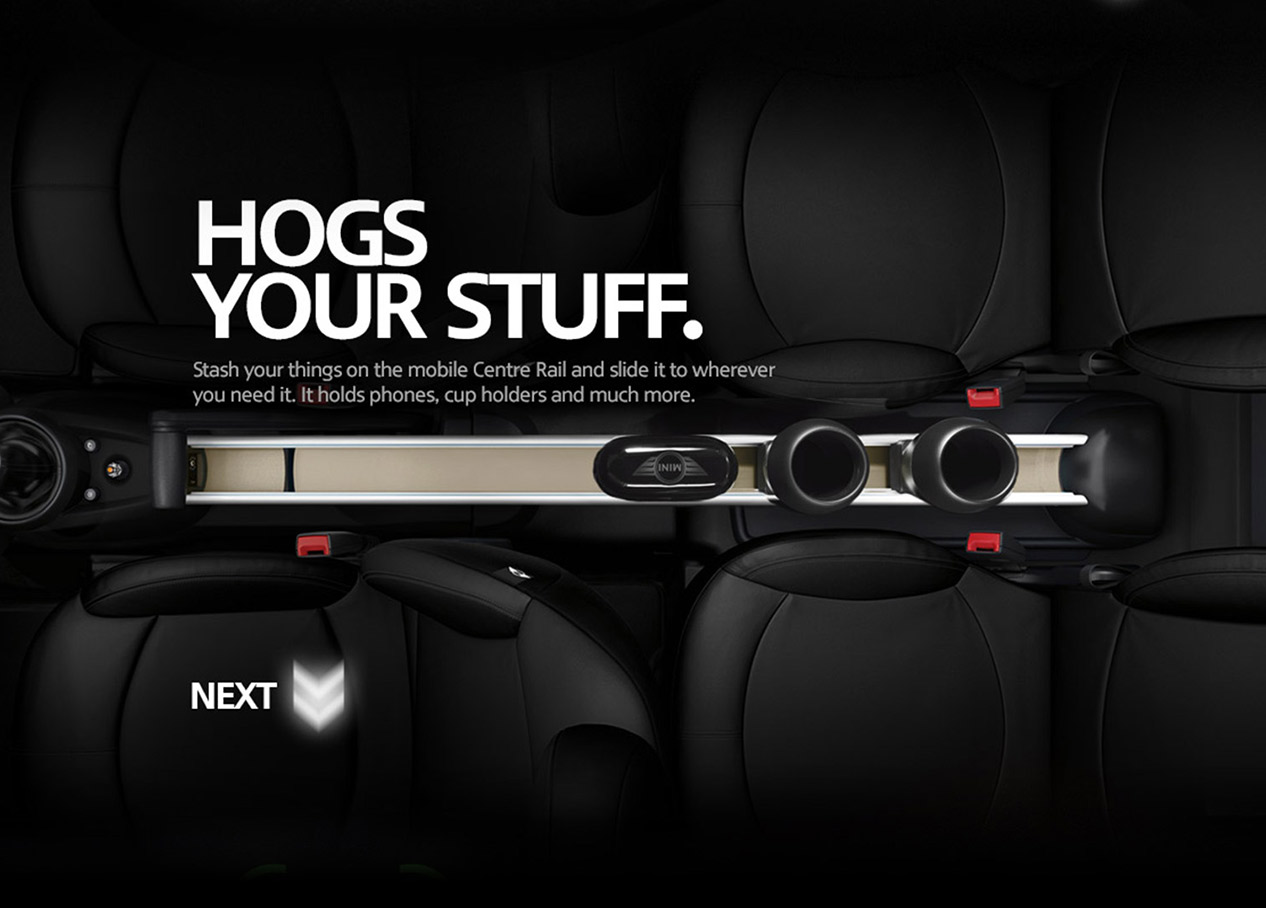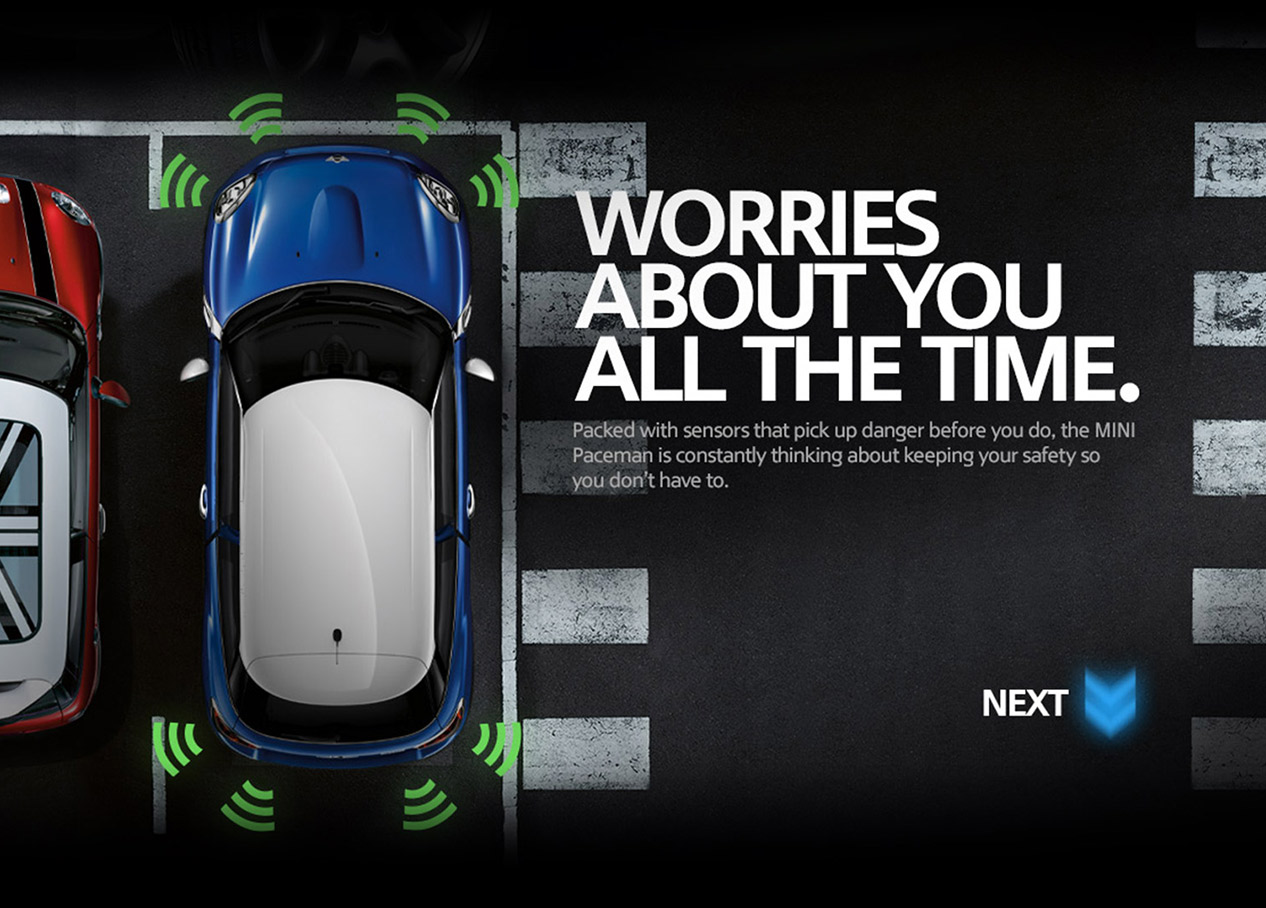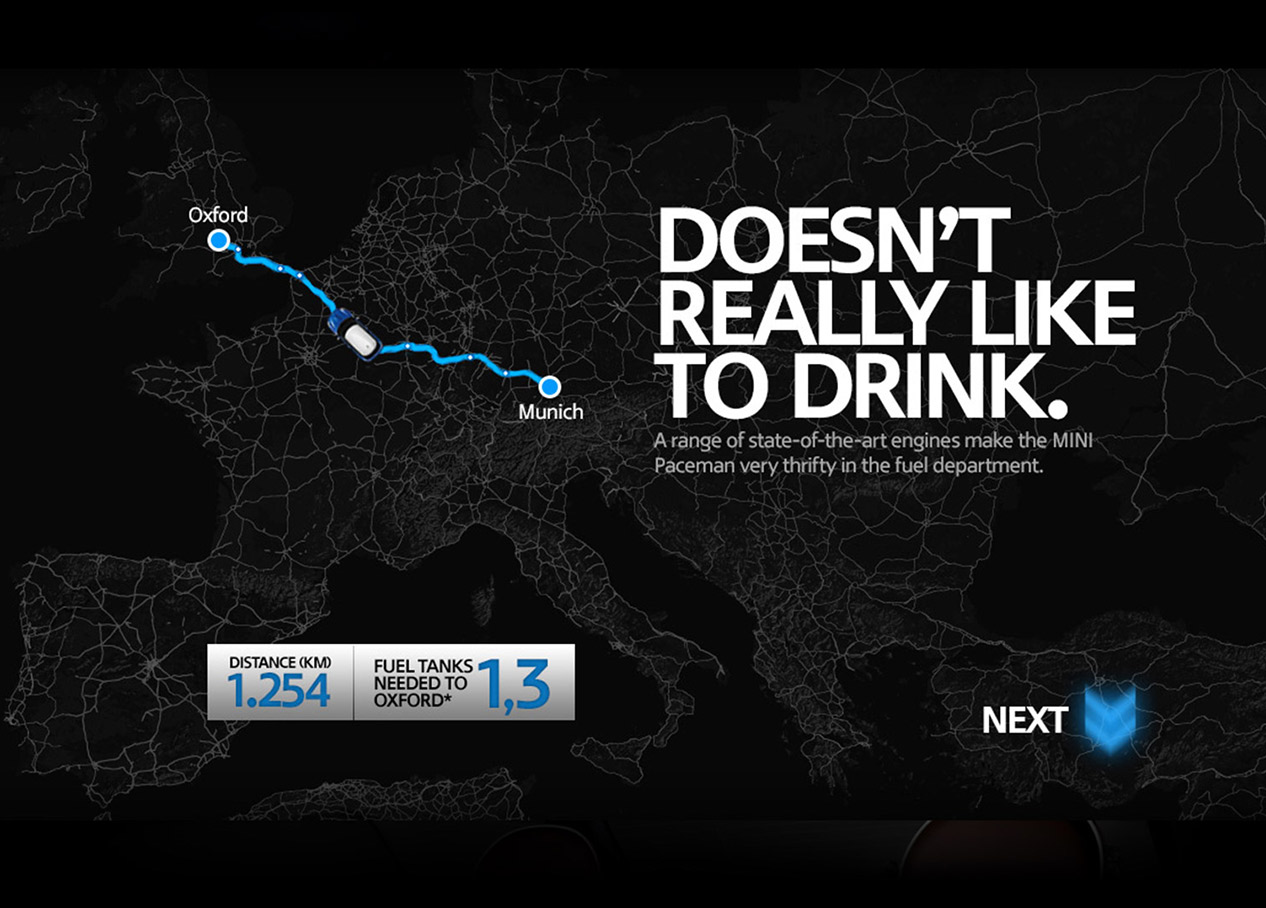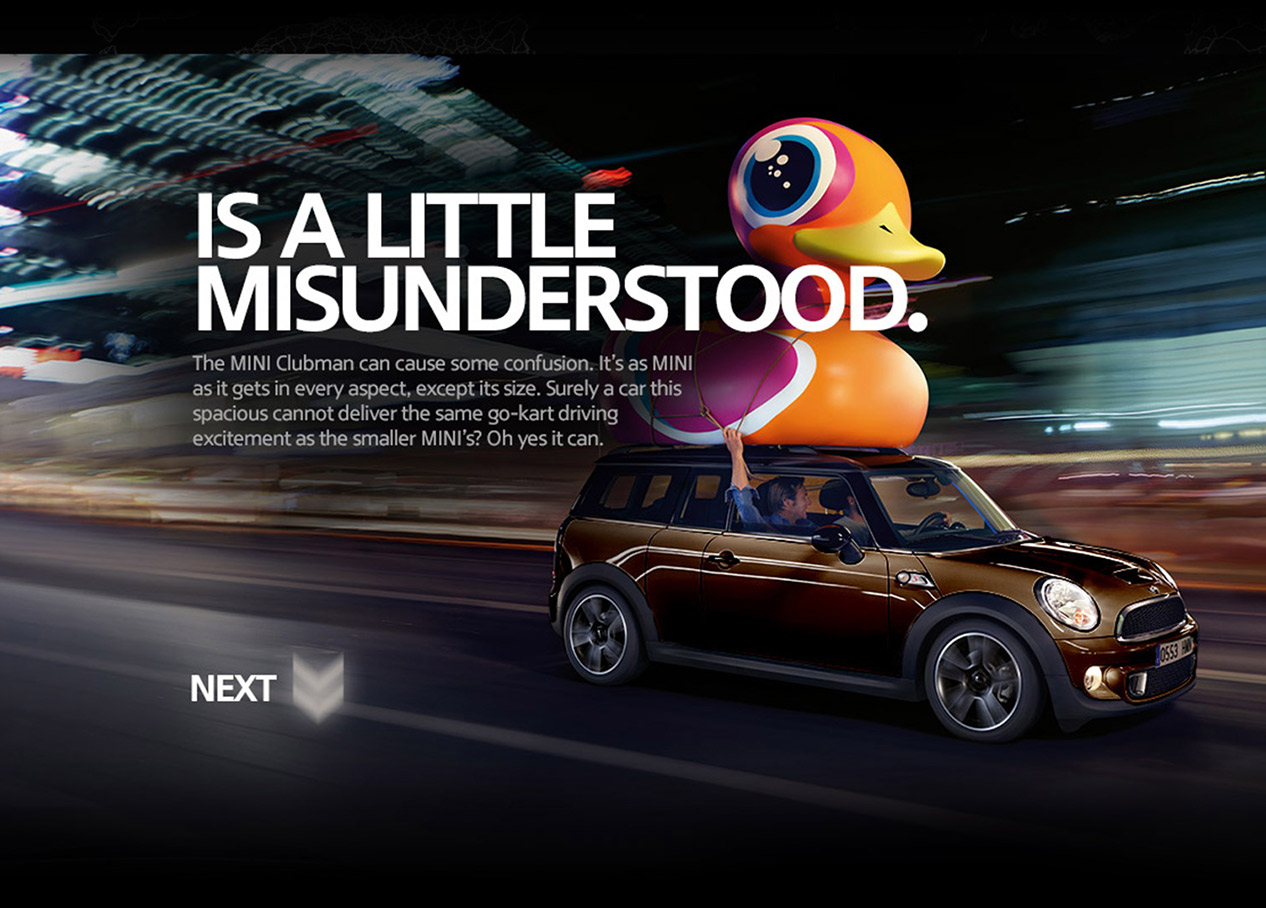 The new MINI. The new original.
For the launch of the new Hatch, MINI asked us to build a campaign focused on mobile devices to target their younger audience and increase the customer CRM database giving in exchange the chance to win the new MINI for a year. We created a few games to experiment some of the New MINI main features engaging customers with the brand in a campaign launched in 35 markets.
All the Art Direction was inspired by project mapping projections that were also planned to be part of some offline advertising actions and installations. Everything was happening inside a warehouse were also a test drive would take place.
My role on this project was to design all the games and assets working close with MediaMonks who were in charge of the development of the mobile games. I also worked in the Art Direction and all touchpoints like the main site, banners ( where the people could also play some of the games ), print and much more.
There were 4 games in total. Each one related to a specific feature:
-Reunite the MINI twins. Tap or click on the cars with the same design to make pairs and highlight the thousands of different MINI unique designs available.
-Control the cruising MINI. Change lanes before the MINI stops by himself when detecting a person or a vehicle.
-Follow that MINI. Go-Kart handling makes the MINI really hard to follow.
-Outsmart the MINI. Guess all the questions the MINI Connected console throw you.