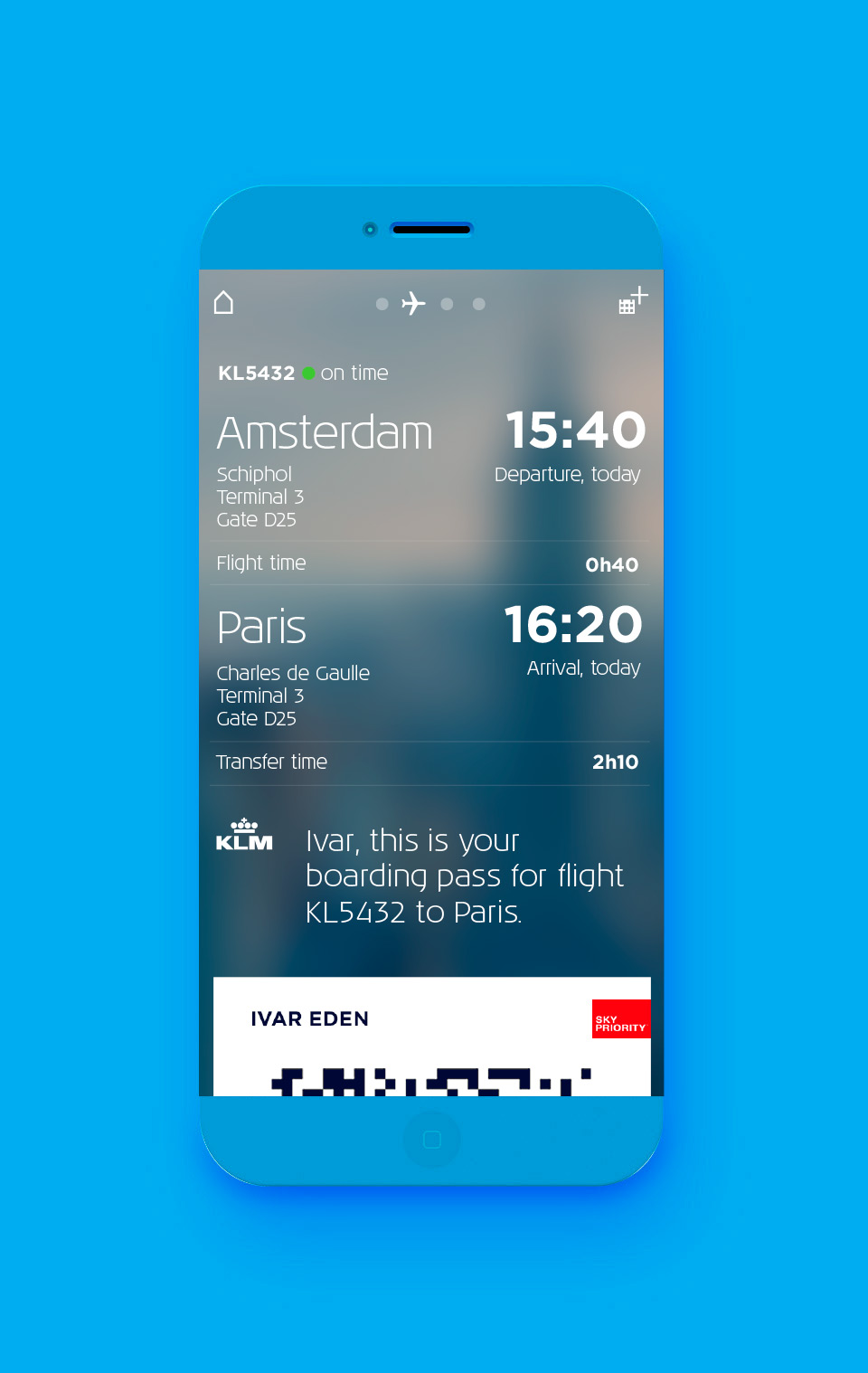 The KLM App
Keeping you one step ahead on your journey.
AKQA partnered with KLM to create a new standard for airline apps. The mobile strategy is based on delivering to every passenger the right service, at the right place and right time, being always one step ahead. The app not just anticipates user needs but also simplifies booking and trip information and allows the user to contact the airline support straight away. The more you use the app the more it knows your travel preferences improving your experience on every journey. For 6 months I was part of the amazing team developing the app.
Client: KLM
Date: 1 February, 2014
Services: Design, Art Direction, Mobile App.
``KLM's new mobile app is contextual, real-time and personal``
Alex Samuely
retaildive.com